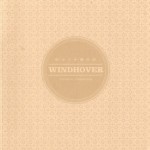 The Associated Collegiate Press announced Sept. 2 that the NCSU Windhover Literary and Arts magazine is one of six finalists in four-year literary magazines for the national Pacemaker award, one of two top national awards given to college media.
Senior staff members of the 2009-2010 edition include: Editor Helen Dear; Literary and Audio coordinators Joe Wright and Mollie Mohr; Designers Toni Chester, Courtney Johnson and Jeremy Purser; Production Assistant Shaadé Oliveros-Tavares. The magazine was printed by Theo Davis Printing in Raleigh.
The ACP Magazine Pacemaker awards honor general excellence in collegiate magazines. This year, the feature magazines were judged by staff members at Texas Monthly, and the literary magazines were judged by staff members at Milkweed Editions.
Pacemaker award recipients will be announced at the College Media Advisers / Associated Collegiate Press convention in Louisville at the end of October. Earlier this year, ACP announced that the NCSU yearbook, the Agromeck, was also a Pacemaker finalist.
Three of the six finalists were from North Carolina. Other North Carolina finalists were: Sanskrit, University of North Carolina at Charlotte (Karen Pierce, editor; Wayne Maikranz, adviser) and Colonnades, Elon University (Arie Saint, editor; Tita Ramirez/Drew Perry, advisers). Entries were judged based on the following criteria:
Content — Was there evidence of diversity in content and approach? Was the content innovative and contemporary?
Quality of writing and editing — Was there evidence that the authors were well-read, creative, original and aware of the audience? Was the writing almost or completely free of grammatical and spelling errors?
Photography, art and graphics — Did the photos have strong centers of interest, sharp focus and proper contrast? Was a variety of artwork and graphics represented?
Layout and design — Did the design accentuate rather than dominate the content? If color was used, did it appropriately enhance the layout? Was overall design unity evident?
Overall concept or theme — Was the theme clear and carried throughout the publication? Was the concept fresh and engaging?