WKNC leads sessions at CBI San Antonio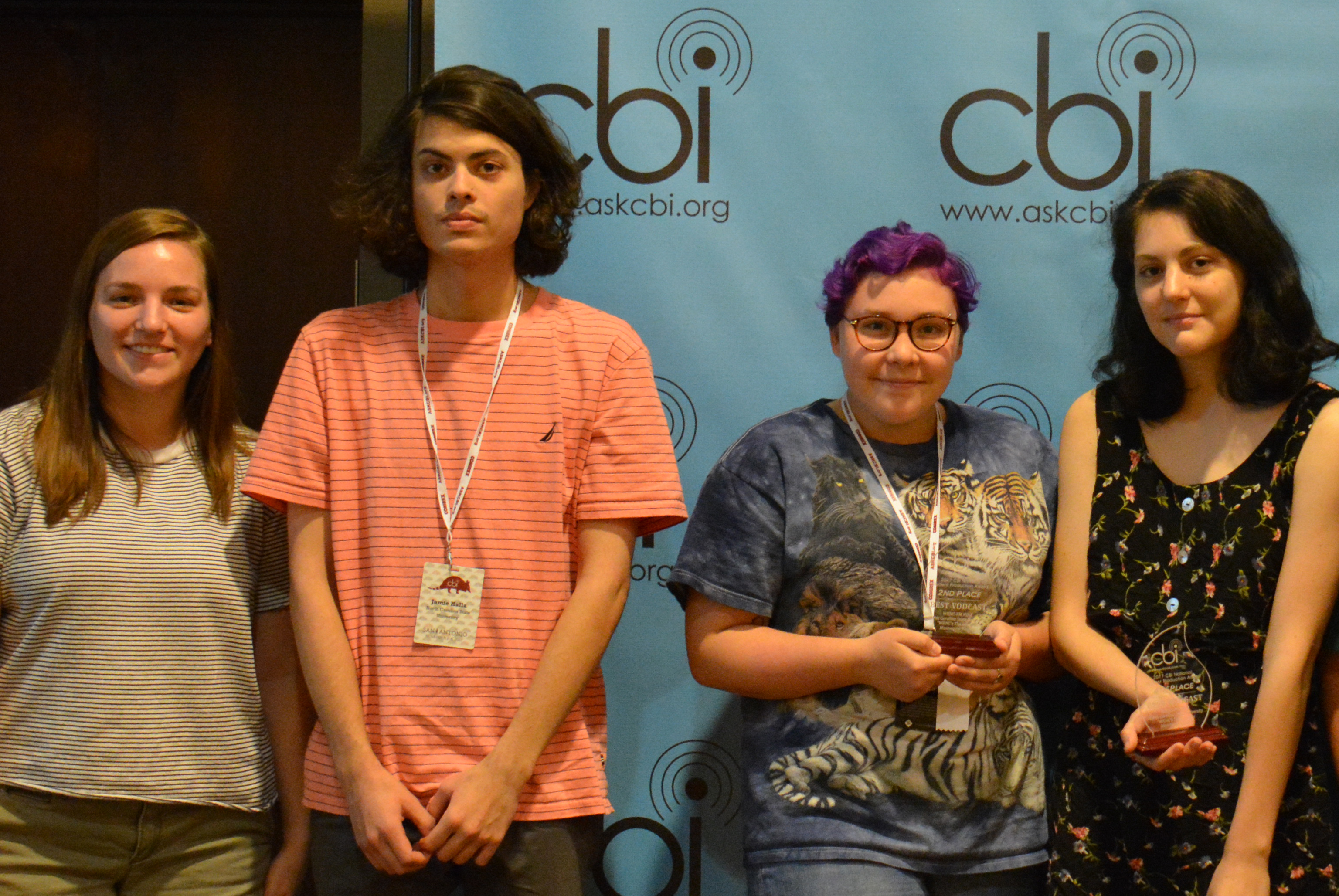 Two WKNC students led educational sessions at College Broadcasters, Inc.'s sixth annual National Student Electronic Media Convention Nov. 2-3, 2017 in San Antonio. CBI San Antonio featured more than 100 breakout sessions and brought more than 400 students, advisers/managers and professionals to San Antonio for the three-day event.
As part of the educational mission of Student Media, WKNC publishes the students' summaries so others can learn from the conference.
General Manager Jamie Halla received an NC State undergraduate travel award to present two sessions at the convention. Halla and Savannah Sherer, station manager of Radio UTD at University of Texas at Dallas lead the session "Selecting and Caring for Your Staff: Recruiting, Training and Retaining On-Air DJs." The session detailed ways WKNC and Radio UTD select the right DJ applications, prepare them for on-air shifts and keep them involved.
In the session "Live Music Event Planning and Execution," Halla discussed how WKNC books its annual Double Barrel Benefit concert and smaller Fridays on the Lawn concert series. Halla's co-presenters were Tyler Dallman, assistant live band coordinator for WSUM at University of Wisconsin-Madison and Rachel Bennett, station manager of KJHK 90.7 FM at University of Kansas.
Jules Conlon, WKNC's indie rock music director, also received an NC State undergraduate travel award for "Music Directors: Choosing Your Music." Conlon and Brittany Russell, music director at Gettysburg College's WZBT 91.1, discussed best practices for managing music submissions and maximizing quality content.
The group of Halla, Conlon, Program Director Cas Saroza and Operations Manager Annelise Thorn was accompanied by Student Media Associate Director Jamie Lynn Gilbert and IT Manager Doug Flowers. Gilbert led the time management session "Just Because You're Doing More Doesn't Mean You're Getting Anything Done" with Warren Kozireski from College at Brockport. She and attorney Donald E. Martin also presented "Online Public File: What You Need to Know" about transitioning to an online public file for FCC-licensed full-power radio stations. Gilbert also facilitated the convention's "swag swap" in which participants bring swag – stickers, pens, T-shirts, koozies, bottle openers, etc. – to swap with their peer media outlets.
During the convention, WKNC received two finalist awards for Best Vodcast in WKNC's The Lounge: Mannequin Pussy earned second place while WKNC's The Lounge: Marching Church was fourth place.