WKNC celebrates 50th anniversary as FM by adding HD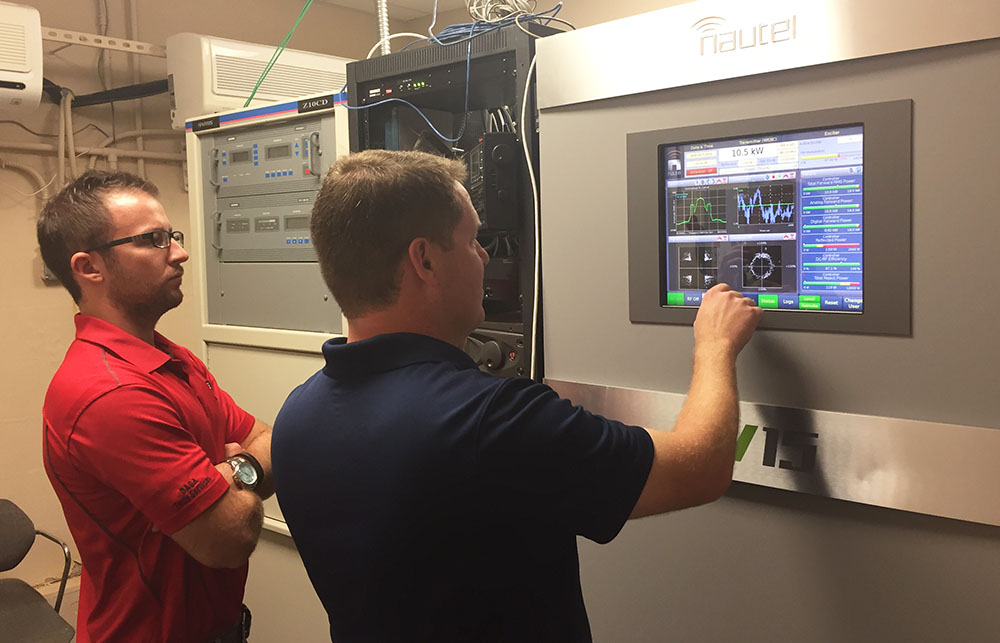 On Oct. 9, 1966, WKNC switched from an AM to FM radio station. Fifty years later, the station had upgraded to an HD radio signal.
"We chose October 9 to flip the switch because it's symbolic as our 50th anniversary as an FM station," Jamie Lynn Gilbert, associate director of NC State Student Media said. "We've grown enormously in the past fifty years and chose that date to highlight the transformation of the station from a carrier current station built in someone's dorm in Watauga Hall to a 25,000 Watt operation which, in terms of wattage and coverage pattern is one of the top ten largest student-run radio stations in the nation."
Will Patnaud, chief engineer at Capitol Broadcasting in Raleigh, performed the operations necessary for WKNC to broadcast in HD. The station can now be picked up on HD radios, which means the sound quality will improve as well. WKNC's broadcasting will now sound like "CD quality," instead of "radio quality" to listeners with HD radios.
"The benefits of broadcasting in HD are the overall sound quality improvement and the fact that we will eventually be able to multi-cast," Emily Ehling, general manager of WKNC said. "Only about a dozen or so college radio stations broadcast in HD, which makes us even cooler since we're ahead of the curve!"
WKNC began the process of upgrading to HD in 2008, but the project was stalled due to budget constraints. When the need for a new transmitter became evident, Gilbert knew it was time to upgrade to HD radio.
Listeners will still be able to hear WKNC 88.1 on their FM radios and will eventually be able to hear WKNC's HD-2 sub-channel on HD radios and online.
WKNC 88.1 FM HD-1 is 25,000-watt student-run non-commercial radio from North Carolina State University featuring indie rock, electronic, metal and underground hip-hop. WKNC's programming also includes podcasts and a public affairs program, "Eye on the Triangle."
Written by Coleen Kinen-Ferguson