Agromeck, Technician, WKNC up for Pinnacle awards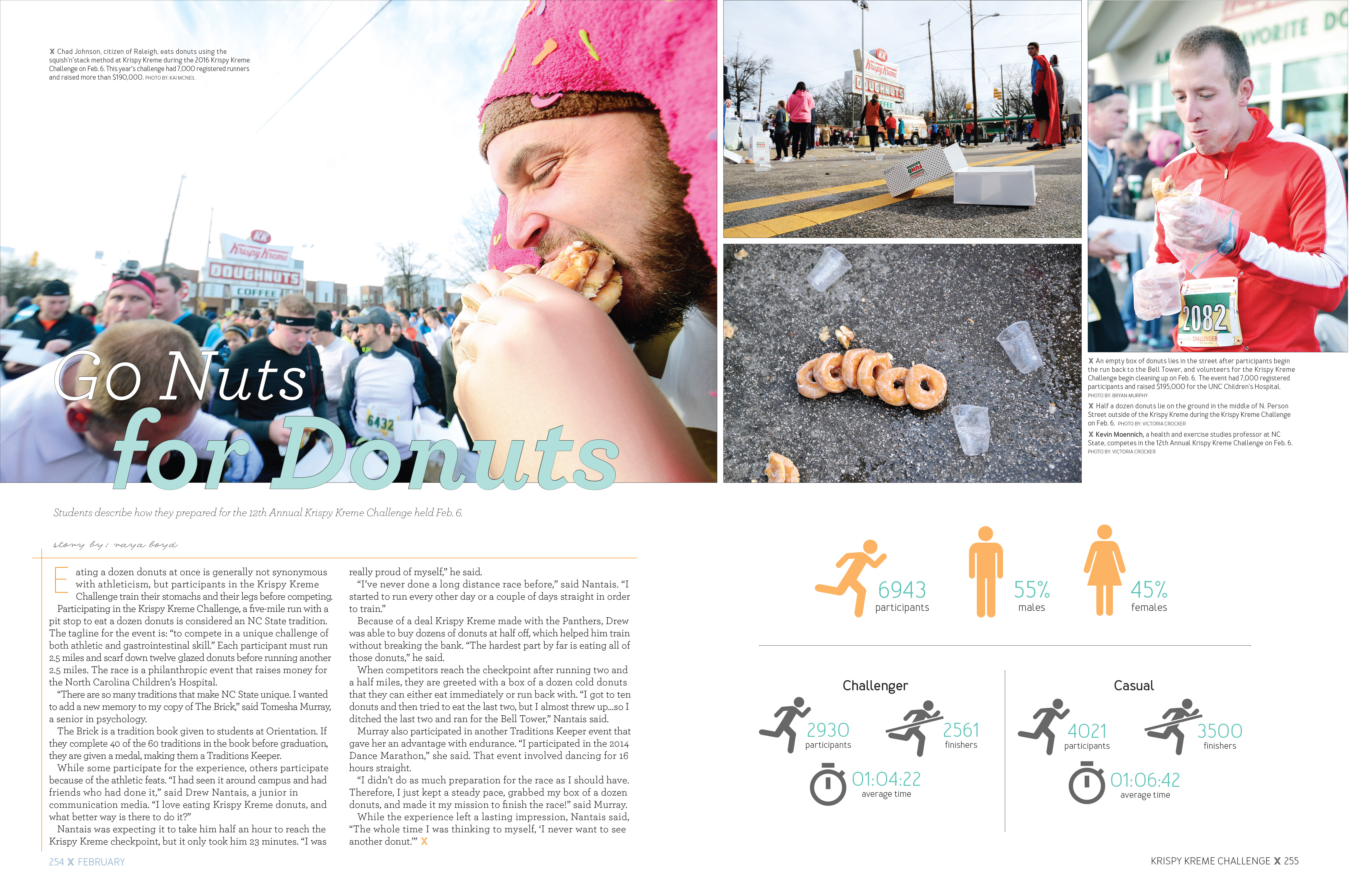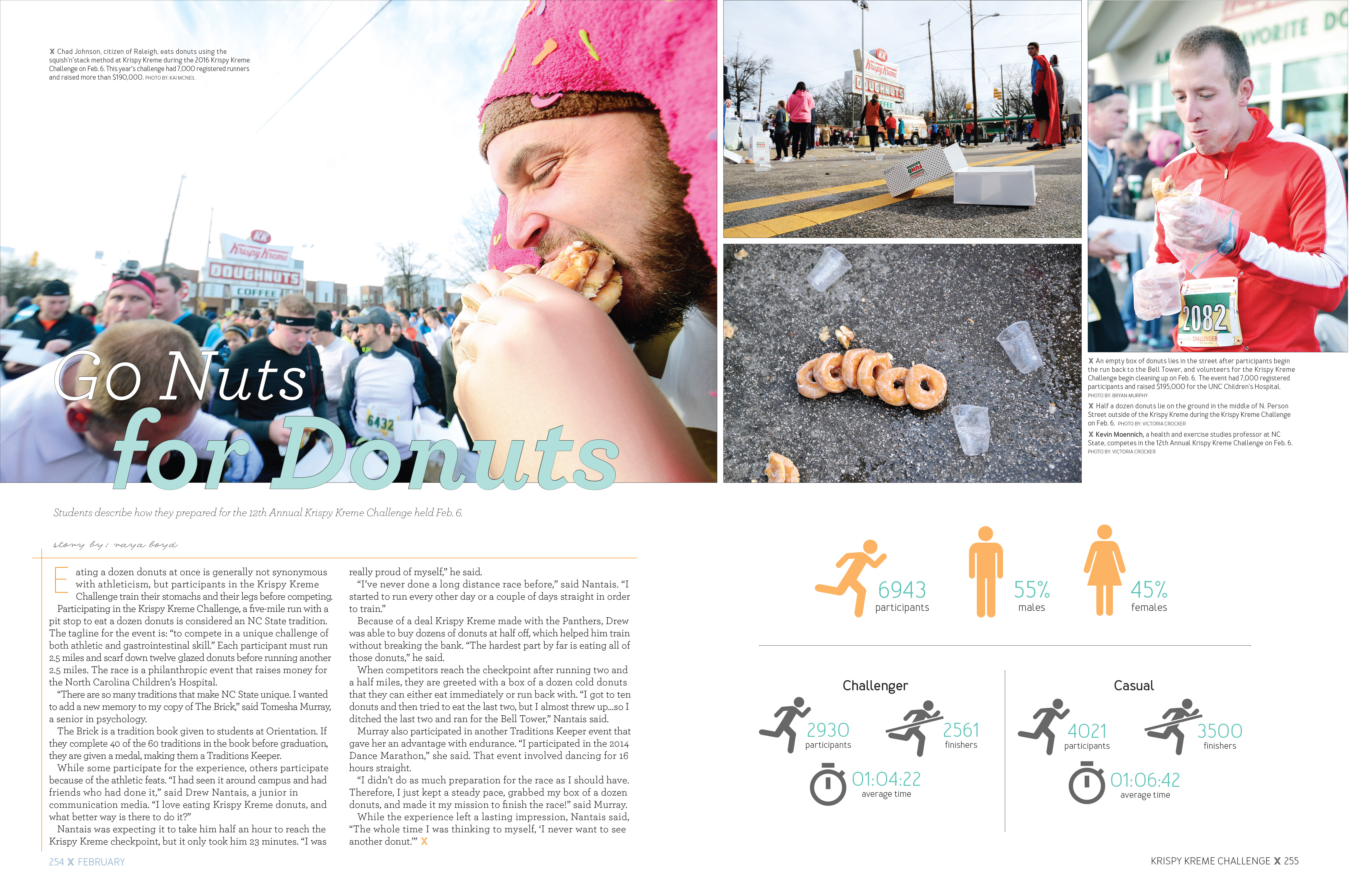 College Media Association is recognizing three NC State Student Media outlets for their work over the last year.
Agromeck is a finalist for two individual awards in the Best of Collegiate Design category. The first award is for Best Yearbook Cover, designed by 2015-2016 editor Molly Donovan. The second design award is for Best Yearbook Sports Page/Spread. The sports spread, designed by Staff Designer Erica Holmsen, covers the annual Krispy Kreme Challenge. Agromeck scored a third nomination for Best Feature Photo with a photo by Caide Wooten of Alternative Service Break. The 2016 Agromeck is also up for Four-Year Yearbook of the Year, along with The Campanile of Rice University and La Ventana from Texas Tech University.
Technician newspaper also earned a finalist nod in the Best of Collegiate Design category for Best Newspaper Front Page for their fall 2015 move-in issue. Devan Feeney designed the page.
WKNC is a finalist for Best Radio Special Event Coverage for a piece co-public affairs directors Mirtha Donastorg and Ian Grice produced about one of North Carolina's HB2 protests.
Winners will be announced at CMA's fall National College Media Convention during an awards ceremony on Saturday, Oct. 29.
WKNC's 2016-2017 co-public affairs director Marissa Jerden is also a finalist for Best Audio Podcast in College Broadcasters, Inc.'s National Student Production Awards.