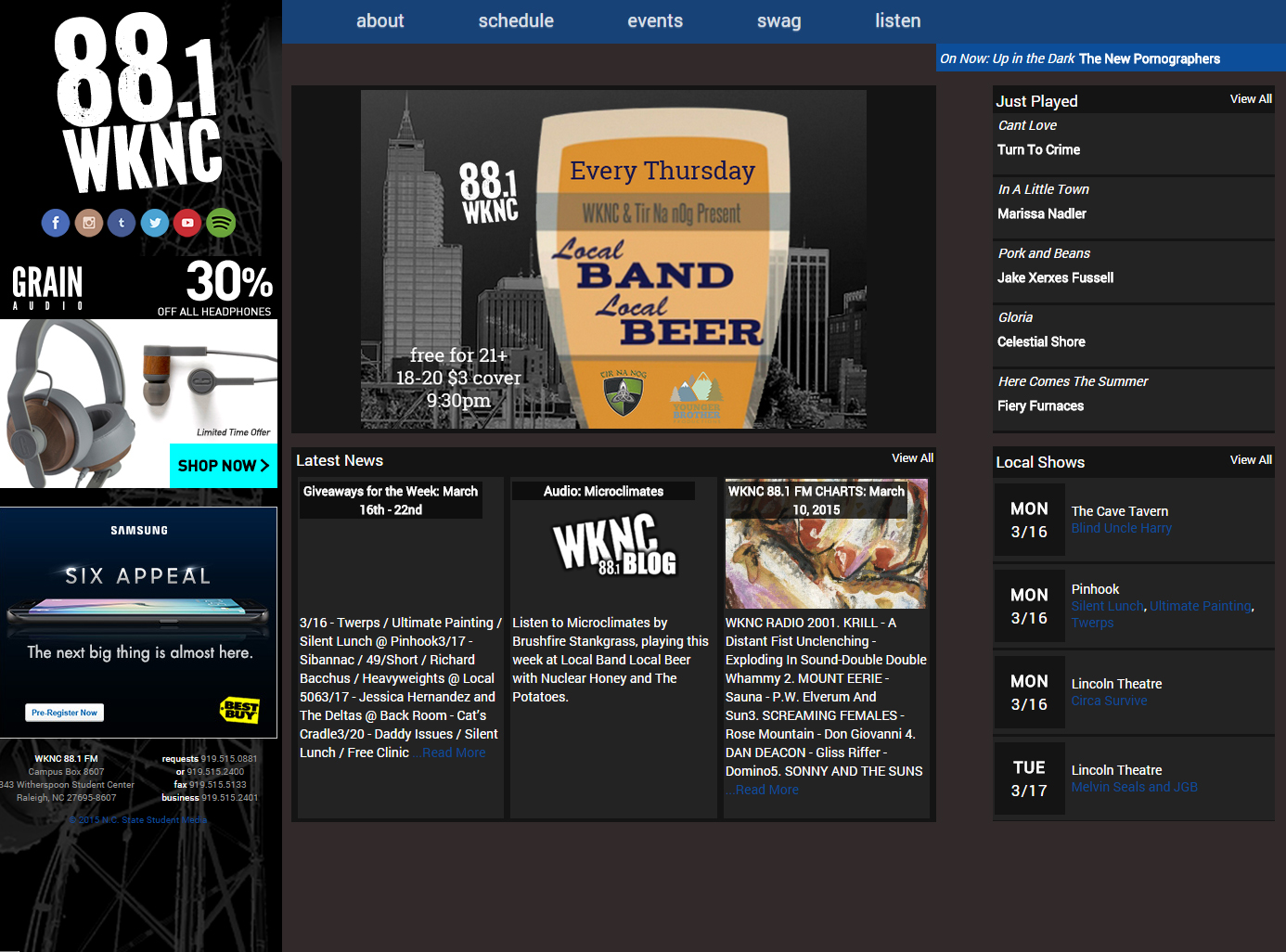 WKNC 88.1 FM today announced the launch of its newly designed website, wknc.org. This effort is the first major overhaul of the website since 2007 and features a modular, mobile-responsive design.
"For a school with such a large engineering and technical presence, we'd fallen behind in terms of our website," John Kovalchik, WKNC general manager, said. "The new design is a much-needed refresh."
Along with the new look is a new online WKNC history exhibit that follows the station from its origins as WLAC-AM in 1922 to its present multi-media operation.
"This fall I attended a presentation on archiving college radio and its history at College Broadcasters, Inc. National Student Electronic Media Convention," Jamie Lynn Gilbert, WKNC station adviser, said. "That, coupled with the digitization of 70 years of Technician [N.C. State's student newspaper] archives really propelled this project forward."
The project, modeled after the University of Maryland Libraries' "Saving College Radio: WMUC Past Present and Future" digital exhibit, features images and stories throughout the history of N.C. State student radio, including a listing of each student general manager.
More than 6,000 users visit WKNC.org each month and the online playlist is the most viewed section of the website.