The professional staff serve to advise the media on all aspects of media production and operation, from how to avoid writing in passive voice and choosing the correct headline font to open meeting laws and FCC regulations. Professional staff members also coordinate all aspects of payroll and technology in the office with a budget of approximately $1 million.
Patrick Neal, Director of Student Media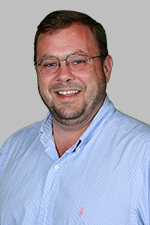 Patrick came to NC State in December 2011 from Clemson University, where he served as the associate director of Student Media and adviser to the group's six student publications. Patrick taught journalism courses at Clemson before moving into the Student Media position in 2005. Prior to that, he spent a decade writing, editing and managing community newspapers in both his hometown of Toccoa, Georgia (The Toccoa Record), and in both Highlands and Cashiers, North Carolina (the Highlander and the Crossroads Chronicle). His undergraduate and master's degrees are both from the University of Georgia's Grady College of Journalism and Mass Communication. Email pcneal@ncsu.edu.
Jamie Lynn Gilbert, Associate Director of Student Media
Jamie Lynn (she/her/hers) is the associate director, placing her in charge of student radio station WKNC 88.1 FM HD-1/HD-2, the departmental budget and program assessment. Before beginning her role at NC State Student Media in May 2006 she spent nine years behind the microphone in public and commercial radio, earning two Broadcast Excellence Awards from the Michigan Association of Broadcasters for her work at CMU Public Radio. In 2011, College Media Association named Jamie Lynn an Honor Roll 4-Year Broadcast Adviser. She was one of only 13 broadcast advisers ever to be recognized by CMA at the time. Jamie Lynn was also named Outstanding Student Organization Adviser in the 2017 NC State Student LEAD awards and was the inaugural recipient of College Broadcasters, Inc.'s Excellence in Advising award. She also earned the Distinguished 4-Year Broadcast Adviser Award from CMA in 2021. Beyond WKNC, Jamie Lynn served student broadcasters for 10 years as secretary and then treasurer for College Broadcasters, Inc. and teaches courses in journalism, mass media and communication at Durham Technical Community College. She is a GLBT Advocate and Project SAFE ally. Email jlgilber@ncsu.edu.
Zanna Swann, Business and Marketing Adviser and Manager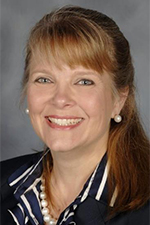 As the Business and Marketing Adviser and Manager for NC State Student Media, Zanna works with students, clients and staff on advertising and marketing opportunities across platforms. She came to the department following a career in academic and nonprofit fundraising and marketing. Her master's degree is from Seton Hall University and her undergraduate degree is from the University of North Carolina at Chapel Hill. At UNC-CH, she served in many leadership capacities, including UNC Media Board Chair, The Daily Tar Heel Board of Directors, Business Manager for student media, and American Advertising Federation – UNC Chapter Vice President. Email zwswann@ncsu.edu.
Martha Collins, Administrative and Annual Publications Coordinator
Vacant, Editorial Adviser
Ray Black, Photo Mentor
Email erblack@ncsu.edu.
Doug Flowers, IT Manager DASA Technology Services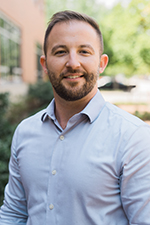 Doug provides support to Student Media and several other departments as an IT manager for the Division of Academic and Student Affairs. His work developing TrackIT, the asset management system for DASA Technology Services, earned him the spring 2014 "Pride of the Wolfpack Award." In 2017, Doug was honored with the DASA Award of Excellence. Doug joined DASA Tech in March 2012 after five years providing IT support to the College of Human Ecology at East Carolina, where he worked while earning his bachelors and masters degrees. Email deflower@ncsu.edu.